READY TO START YOUR SEALING PROJECT?
EQUIPMENT NEEDED TO APPLY SEAL KING's SEALERS:
The following is Seal King's recommended Step-By-Step Application Guide. The tools required are as follows: Pressure Washer or Garden Hose, Goggles, Rubber Gloves, Stiff Brush, Broom, Paint Roller or Pump Sprayer.

STEP ONE: EXAMINE AREA
Determine which cleaning products and quantity of protective sealant is needed. This is done by thoroughly inspecting the surface to be treated and measuring the total square footage of the stone, concrete or wood.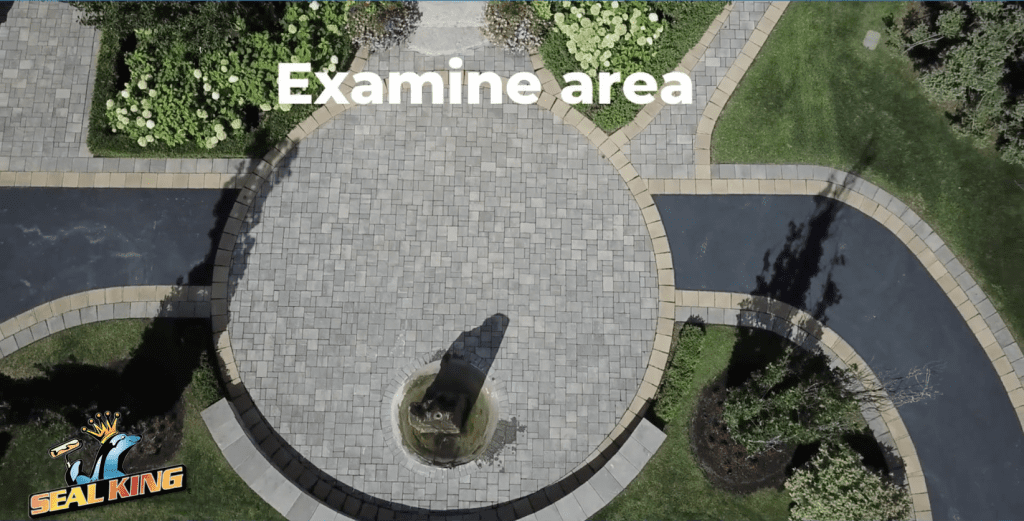 STEP TWO: READ ALL INSTRUCTIONS
READ ALL INSTRUCTIONS on product labels and data sheets found on the website. We recommend reviewing the Material Safety Data Sheets found on the website (under each product page) as well.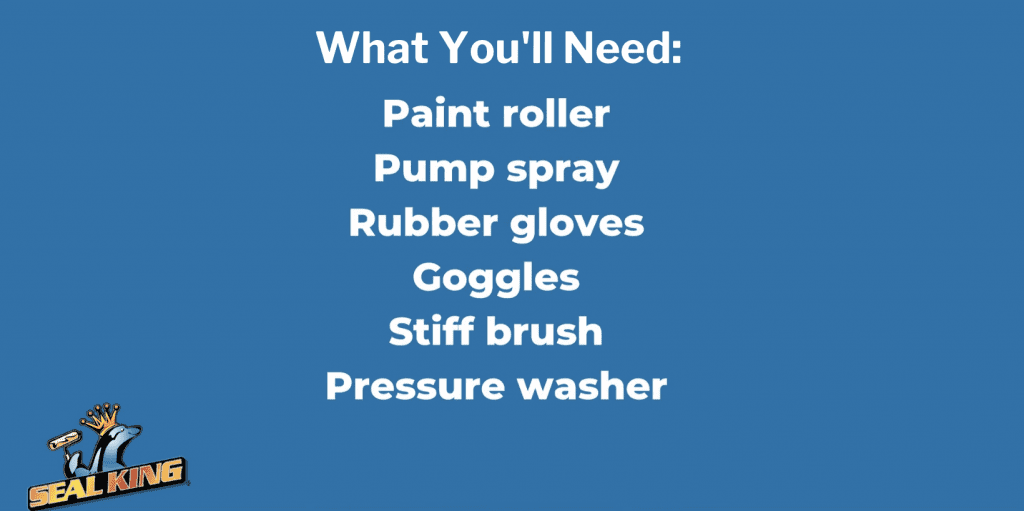 STEP THREE: CLEAN
Clean all stains, spills and debris from the area you are sealing, using either a scrub brush or pressure washer.

Please Note! If stains are not removed, the sealer can magnify these unwanted blemishes. Removing them will be more difficult once sealed.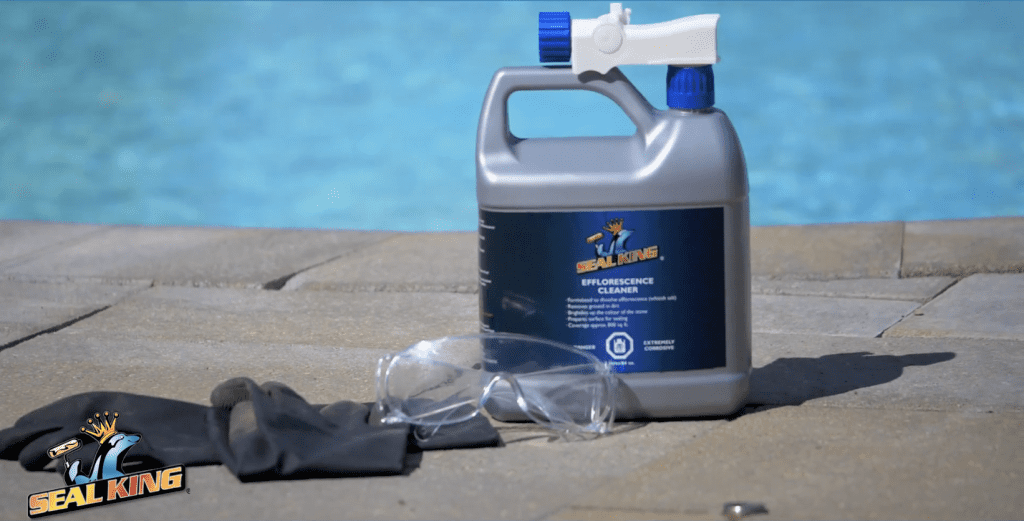 STEP FOUR: WAIT
Wait until surface is completely dry before applying Seal King sealant. Usually 24 hours is sufficient. Prior to sealing, make sure that new or the existing polymeric sand is completely dry. Seal King recommends applying sealer at a temperature no less than 10 degrees C or 50 degrees F.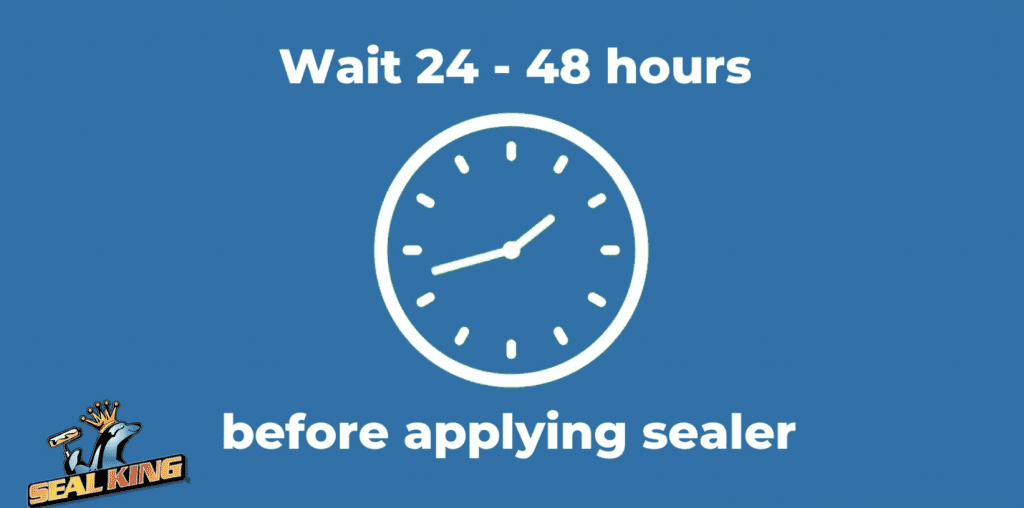 STEP FIVE: APPLY
APPLY Seal King Sealant using a paint roller. Test an inconspicuous area with the roller to ensure you achieve the desired result. Apply Sealer using the rolling method, (a standard paint roller) may be a better suited method for novice users. Using the roller method will require more time and effort, however, it minimizes overspray, and allows the sealer to be distributed evenly.
Applying Seal King's Sealer using an industrial pump is usually performed by professionals.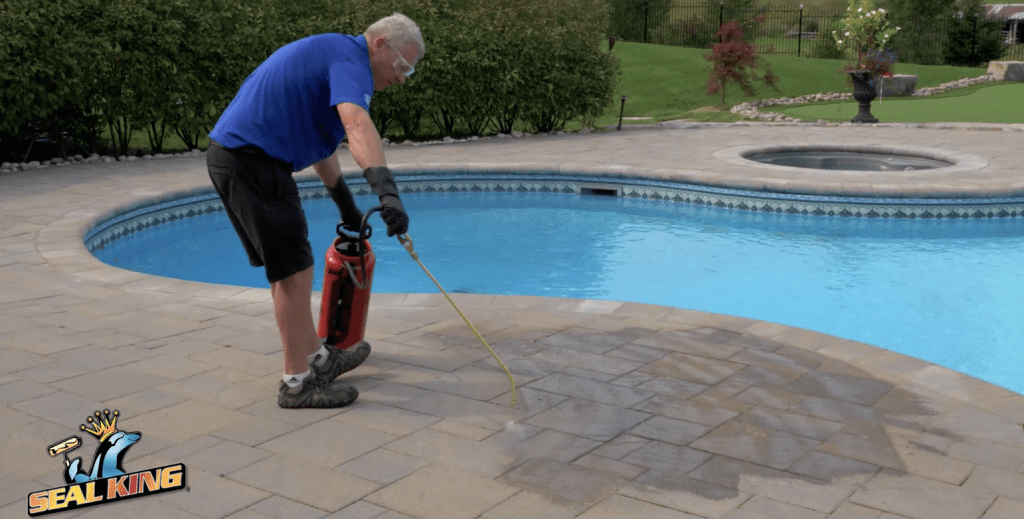 STEP SIX: BLOCK TREATED AREA
BLOCK AREA TREATED. Prevent anyone or anything from contacting the treated area. Usually 4 to 24 hours, depending on the product type. (Refer to product label for suggested wait times.)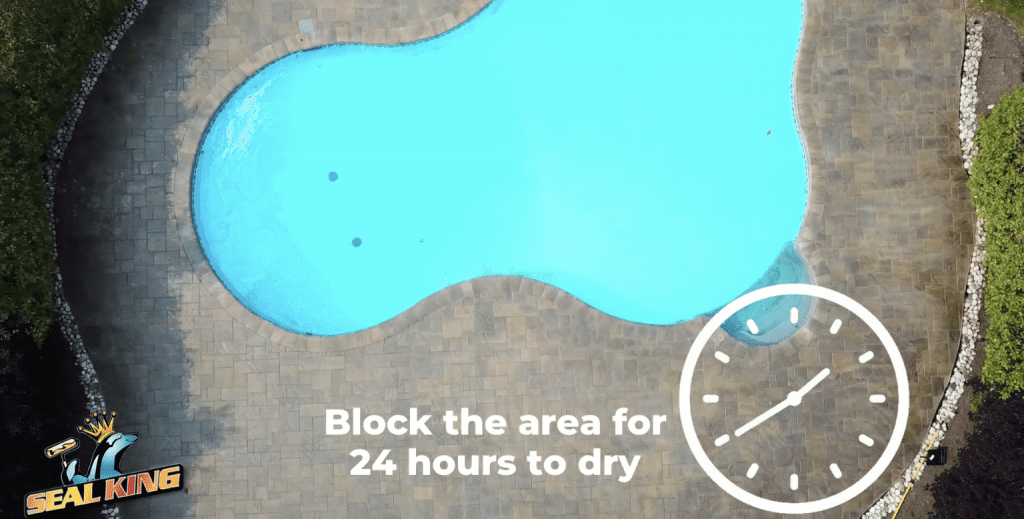 Seal King recommends using a professional installer for complex projects. Seal King takes the utmost effort to provide the information and resources necessary for homeowners to apply its products, however, for homeowners, and property managers who may not have experience with Sealer Applications, we recommend contacting a professional installer. Please feel free to browse the list of our approved applicators.